About
Produced by and for individuals who are blind or visually impaired, Newsreel Magazine is a two-way audio publication that contains news, supportive articles, information, and entertainment. Newsreel Magazine subscribers submit the various articles and self recorded audio clips that are featured in the monthly Newsreel Magazine issues. Subscribers share ways to make writing checks, cooking, traveling and daily living skills much easier without vision. Newsreel Magazine helps you meet people who share creative tips, user-friendly suggestions, and advice on handling everyday tasks at home and at work.
Newsreel Magazine is a forum where you can discuss challenges, ask questions, get answers and learn ways of coping in a sighted world. Newly blind subscribers can gain valuable insight as a subscription to Newsreel Magazine introduces members to a wonderful new extended family and caring support group. Newsreel Magazine is people talking to people who have gone through or are going through the same vision-related issues you may be experiencing. People tell it like it is, with particular insights, experiences and talents to share on a three-hour monthly audio magazine. Newsreel, Inc., the producer of Newsreel Magazine is is a 501(c)3 non-profit organization.
Mission
"Our mission is to be the most comprehensive single source of information to and about blind people."
Goals
Strengthen daily life skills
Be a source of information
Be a forum to discuss blindess issues
Link people with similar experiences
Provide encouragement and entertainment
History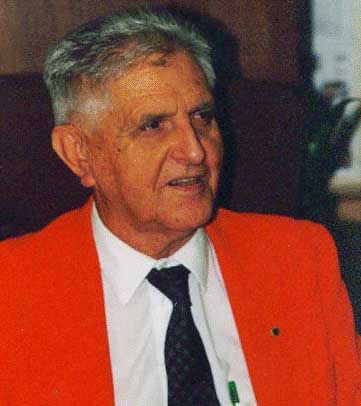 In 1957, Stanley Doran, Founder of Pilot Dogs (Guide dog training program), started a "Great Circle" network of Pilot Dog graduates. He used three-inch open reel tapes to stay in touch. Folks sent ideas, messages, articles, and tips-Doran recorded, duplicated and sent them along.
Based on popular newscasts shown in movies at that time, he called these round-robin newsletters "Newsreels."
Interest grew; so did the circle of friends. Word spread about this stimulating, compact source of information. By 1971, Newsreel was recorded on cassette tapes and sent to nearly 1000 blind or visually impaired members.
With the growth and popularity of the Internet, many Newsreel Magazine subscribers showed a strong interest in being able to download each issue of Newsreel Magazine. In June of 2007, Newsreel Magazine transitioned into cyberspace giving its subscribers the ability to download each magazine issue in digital mp3 format from the Newsreel Magazine website.
Newsreel continues to be produced in the voices of its members-three hours of information and encouragement each month.